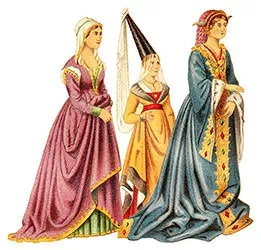 The idea of fashion as we understand it today was born in the Middle Ages: new modes of dress began to come in and out of style, the duration of each phase became more and more brief, and the new style was usually an absolute contrast to the one that came before. Jewelry altered less rapidly than clothing, but still underwent many changes of style.
Ornamentation also began to take on a real material significance, forming the cornerstone of a family's treasures. This was important because the political landscape of the time was rough and changed often; precious possessions had to be portable and jewelry was of course small and easily movable. If a prince lost his land in a war, he could still save his treasure, and historians have found a large increase in gold, silver and gems in looking at inventories of household goods from the times.
Design Your Own Family Keepsake
Combine Peridot with any gemstone to create your own unique family keepsake with the birthstones of your loved ones, or your favorite combination of colors.
Combine Peridot with:
Select a gold color:


peridot
white_gold
Peridot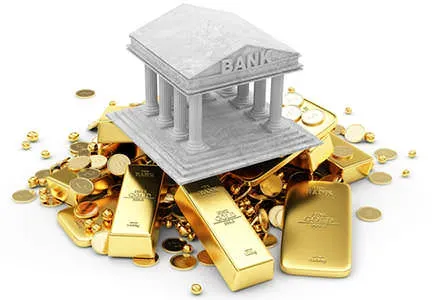 Jewelry had assumed something of the character of currency and was passed from hand to hand as payment of debts. It was often altered with each passage, both to suit the tastes and dimensions of a new owner and to accommodate new styles.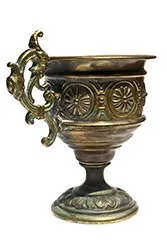 Because of this tendency to reset and recast jewelry, and because jewelry was no longer buried with people, historians do not have much actual information about stylistic trends for much of the early Medieval period. Some effigies and sculptures were created that accurately portray personal ornamentation of the time, and some decorated manuscripts help to convey some of the styles as well, but generally representations of jewelry produced for secular situations have not been prevalent. Some precious objects made for religious use, however, have been preserved, probably because of their sanctified purposes and the care taken by their guardians.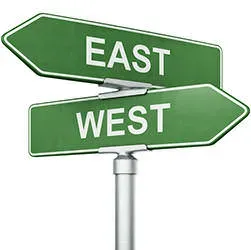 Of course the Crusades took a great toll on the world of the time and have influenced politics and territory to this day, but the development and exchange of styles is one of the least complicated of the Crusades' effects. Warring knights brought back impressions of culture from Syria and Palestine, as well as specimens of gold ornaments and precious stones. Skilled workmen from Asia Minor began moving West, but after the sack of Constantinople, a great divide came between the aesthetics of the Eastern Orthodox Christian traditions and those of the Catholics in the West. Eastern ornamentation became more isolated from the West, and the Westerners began to develop an independent style.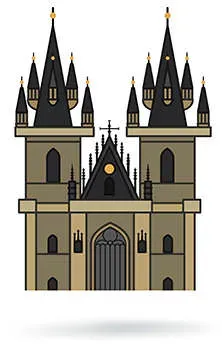 At the beginning of the thirteenth century, a change took place in European aesthetics: what we now know as the Gothic style began to emerge in the West. Artisans began working with forms of slighter and possibly more elegant proportions. Workmanship exhibited great delicacy and detail. The designs we associate with Gothic architecture were to be found in jewelry; pierced openwork patterns resembled the windows of great cathedrals, for example. Jewelers still used enameling, but moved away from previous processes towards basse-taille enameling, a process in which translucent enamel is used on metal, chased, and modeled in shallow relief, producing transparent pictures. Because of the beauty of this process, it influenced even the types of stones that were set into the metalwork. Colored stones were too aggressive companions for the delicate enameling; pearls worked well with the basse-taille, their translucent sheen reflecting the metalwork.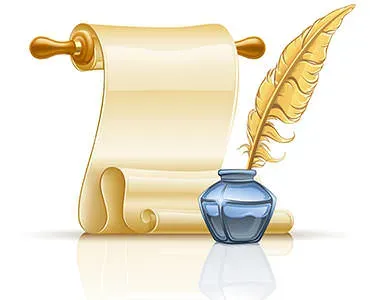 In medieval English inventories, the beauty of a stone counted for much less than the estimation of its talismanic value. Precious stones were considered to have had powers of their own, and their influence was strengthened by particular selection and arrangements. A poem from the fourth century was used to validate these beliefs; called Lithica, it is supposedly written as told by the seer Theodamas to the poet Orpheus. Because people put such faith in their stones, they also tended to engrave figurative images into them. With the onset of Christianity, representing figures from pagan mythology was forbidden, but people still carried little cameos or intaglios with engraved images. People forgot what the images referred to in terms of classical mythology, but knew that the stones were invested with powers, and so had them mounted as rings or seals for people of rank. Sometimes, if the image resembled some subject from Christian symbolism, the stones were even encrusted on the receptacles that held relics such as the bones of saints.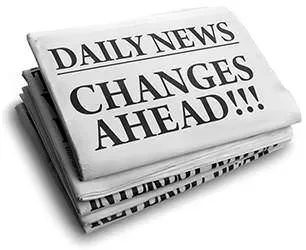 What is true of the Medieval period that such an essay as this can barely convey is the sheer amount of political movement and the great numbers of types of small regional developments that occurred within jewelry-making and stylistic trends in general. For example, in Islamic Spain before the Inquisition, art and design, including techniques and subjects, both looked back to earlier masterpieces of the Islamic golden age in Spain in the ninth and tenth centuries. This is probably because their contemporary political situation was so unstable; the Christian reconquest had already succeeded in severely curtailing their way of life and the mood was uncertain. As politics continued to affect the shape of territories all over Europe people intermingled, new materials became available, new techniques were passed from hand to hand, architecture, art, fashion, and languages all changed. Jewelry changed as well.